2020 Responsible Machine Learning Summit: AI and COVID-19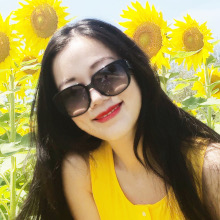 Heng Ji, Amazon Scholar and Professor of Computer Science, University of Illinois at Urbana-Champaign

Biography: Heng Ji is a professor at Computer Science Department, and an affiliated faculty member at Electrical and Computer Engineering Department of University of Illinois at Urbana-Champaign. She is also an Amazon Scholar. She received her B.A. and M. A. in Computational Linguistics from Tsinghua University, and her M.S. and Ph.D. in Computer Science from New York University. Her research interests focus on Natural Language Processing, especially on Multimedia Multilingual Information Extraction, Knowledge Base Population and Knowledge-driven Generation. She was selected as "Young Scientist" and a member of the Global Future Council on the Future of Computing by the World Economic Forum in 2016 and 2017. The awards she received include "AI's 10 to Watch" Award by IEEE Intelligent Systems in 2013, NSF CAREER award in 2009, Google Research Award in 2009 and 2014, IBM Watson Faculty Award in 2012 and 2014 and Bosch Research Award in 2014-2018. She was invited by the Secretary of the U.S. Air Force and AFRL to join Air Force Data Analytics Expert Panel to inform the Air Force Strategy 2030. She is the lead of many multi-institution projects and tasks, including the U.S. ARL projects on information fusion and knowledge networks construction, DARPA DEFT Tinker Bell team and DARPA KAIROS RESIN team. She has coordinated the NIST TAC Knowledge Base Population task since 2010. She has served as the Program Committee Co-Chair of many conferences including NAACL-HLT2018. She is elected as the North American Chapter of the Association for Computational Linguistics (NAACL) secretary 2020-2021. Her research has been widely supported by the U.S. government agencies (DARPA, ARL, IARPA, NSF, AFRL, DHS) and industry (Amazon, Google, Bosch, IBM, Disney).